News:

We did new work in the House during the last 2 weeks!

12 February 2018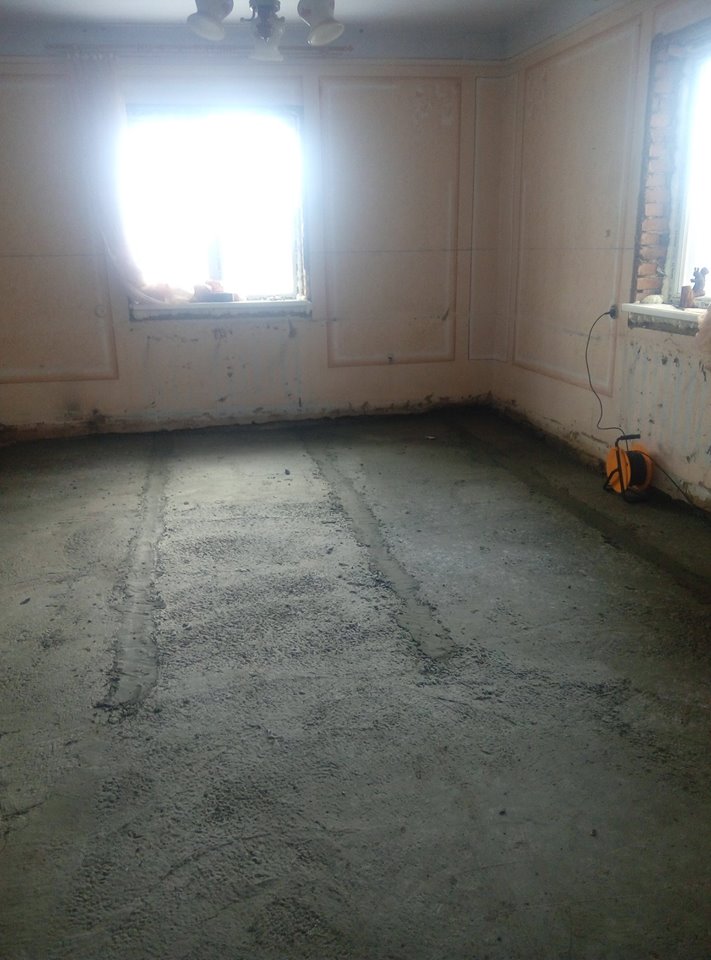 Rough concrete screed was poured (with a thick of 10 cm and an area of 85 square meters - in the old part of the house), doorway was made (now old and new part of the house are joined, total area is 125 square meters), current doorways in timber walls were reinforced and water supply pipe and electrical cable from the well to the basement were laid. The next work stage is the installation of heating equipment. But weather conditions do not promote concrete drying-out.
The materials that will be needed soon:
1. Plastic foam of high quality density (35 or extruder) - for laying it on rough screed/concrete floor with a thick of 10 cm (before installation of underfloor heating pipes).
2. Heating and plumbing equipment (we have the exact list). We remind that we already have the gas boiler that was given us by Vaillant company as donation.
3. Materials and equipment for installation of new electric main (we have the exact list).
4. Fixing materials for installation of gypsum board.
5. Gypsum board.
We have funds for the points 1-3, but better is to find needed stuff at a significant discount or donation.
Any questions or need help?
Contact us