News:

Training, psycho-correctional activities and workout in Pohonia Orphanage

31 October 2017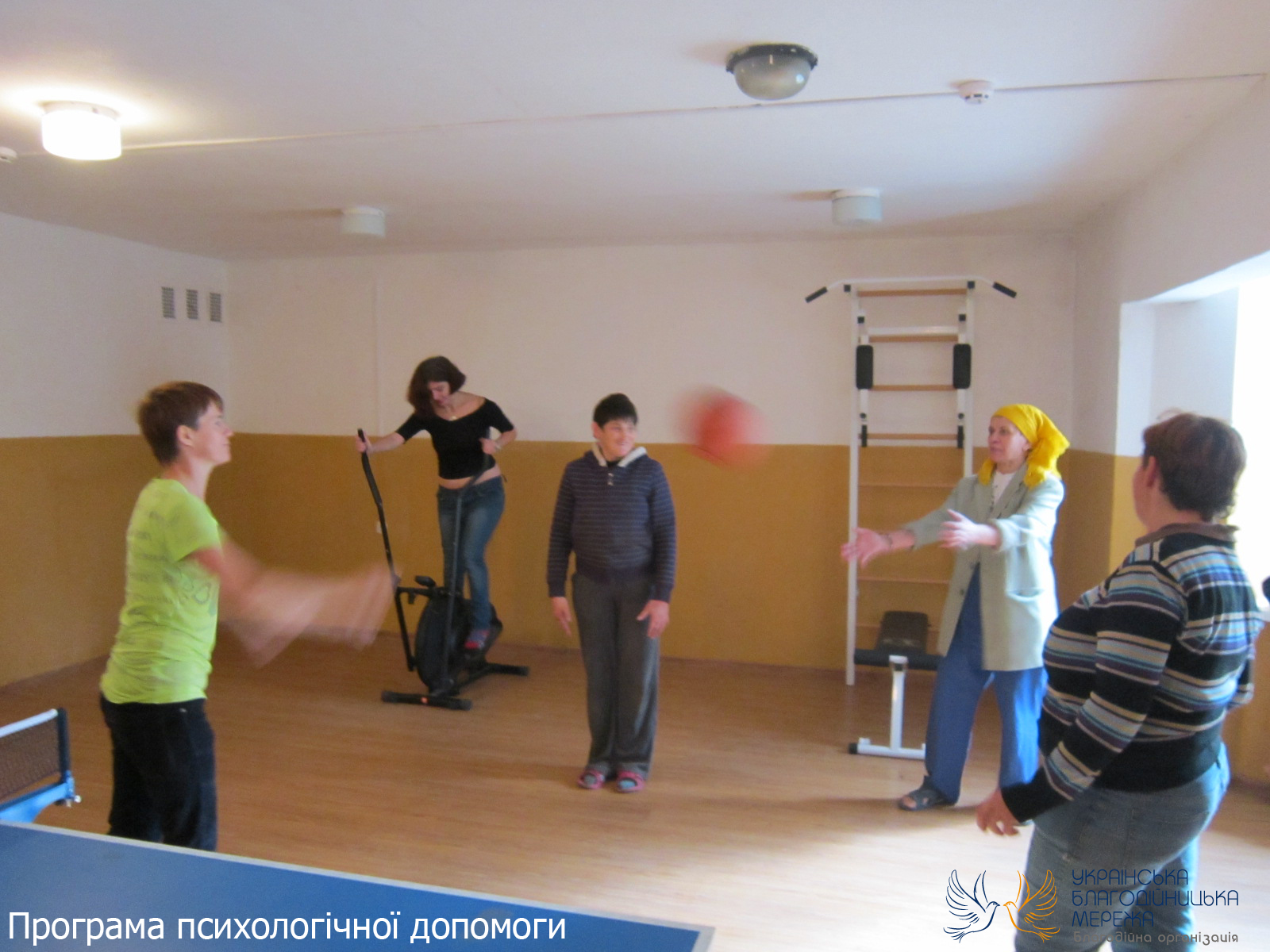 The aims of psycho-correctional activities with women of Pohonia Psychoneurological Orphanage are to buddy up, to dispose of aggression and take psycho-emotional pressure off, to correct concentration and to refocus. Women went to the gym, where they had an opportunity to play tennis, play with a ball, do easy workout with fitness equipment after holding "Positive attitude to surrounding people" training.
"Workout brings joy and pleasure, influences rising emotional stability, has recreational effect" - Ukrainian Charity Network applied psychologist says.
Any questions or need help?
Contact us