News:

Sports and development activities outside and scream therapy

17 October 2017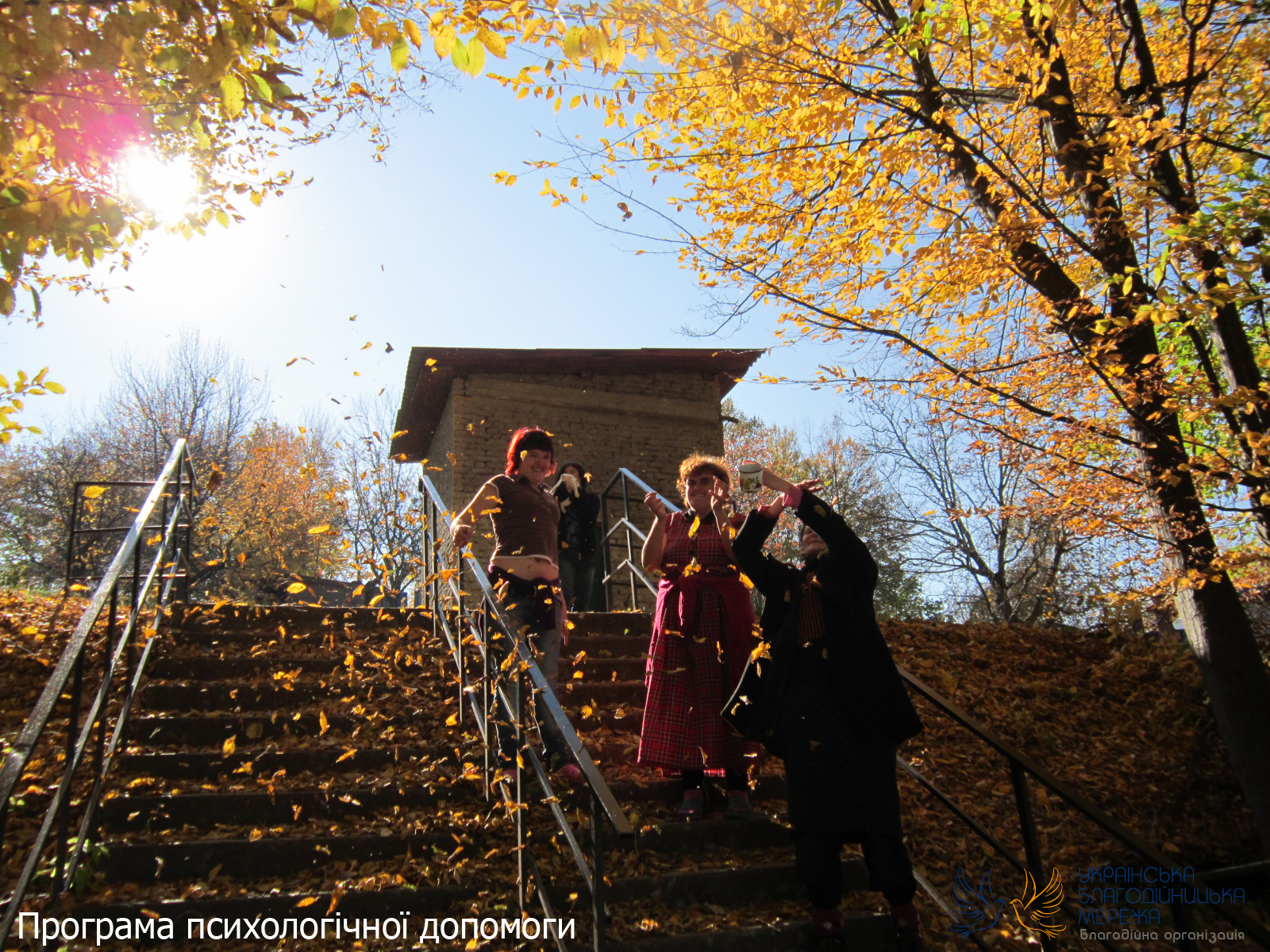 Sports and development activities in Pohonia Psychoneurological Female Orphanage were held outside. Picturesque nature according to the principal "what is outside - that is inside", relaxed, slaked saved stress or depression, made orphans more whole and harmonious. First women played volleyball, basketball, did workout with a ball, someone just watched it. Then "Below Clouds Training" was held with the purpose to raise up self-concept of personality with the help of scream therapy. "Scream therapy has a wonderful and powerful effect. Human throws out everything that he or she saved and feels incredible relief" - Ukrainian Charity Network applied psychologist says. Union with nature involved phototherapy. Women chose places for posing by themselves.
Any questions or need help?
Contact us