News:

We continue to do renovation in the future supported accommodation house for disabled orphans "House of Faith, Hope and Love"

12 April 2018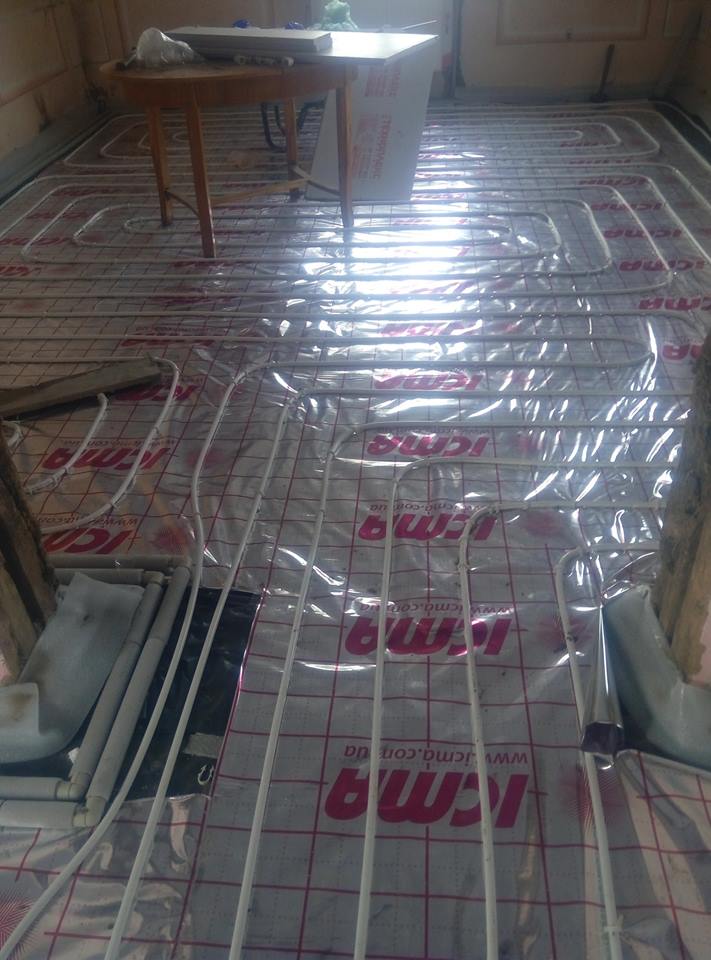 Renovation that is still lasting in "House of Faith, Hope and Love" is possible due to help of Ukrainian community in Norway, that collected 1,673.84 EUR (56,324.72 UAH) and transfered this donation for "House of Faith, Hope and Love" needs on February this year.
We did approximately 80% of work of installing new heating system, water supply and part of drainage. Floor heating system and additional radiators are installed in the biggest part of the house and radiators are installed in the other part. Cold water is installed from the well, where deep well pump is ran in. To complete work of heating system we have also to install electric boiler and water heater (the representative office of one of international manufacturers of these equipment in Ukraine is ready to give us these as donation). Let us remember, that Vaillant company gave "House of Faith, Hope and Love" gas boiler as donation before, but because of absolute indifference of Ivano-Frankivskgas PJSC we have no possibility to install it (for more details click here). In spite of misconducts and indifference of Ivano-Frankivskgas PJSC, we continue to defend our interests and do not exclude installing gas boiler as reserve one.
We spent 60,481.33 UAH for purchasing the main part of heating equipment, needed materials and also the part of plastic foam (70%, the other part - 30% of it was given by manufacturer as donation) for heat insulation (scan copies of documents and general financial statement are attached here).
We express gratitude to Ukrainian Community in Norway and other people who helps to create new future for disabled orphans as one of the examples of deviating from totalitarian and soviet style orphanage system of supported accommodation and adopting and implementing practice of developed countries in Ukraine.
Any questions or need help?
Contact us