News:

Lubov Solodka's book of poems presentation

31 August 2016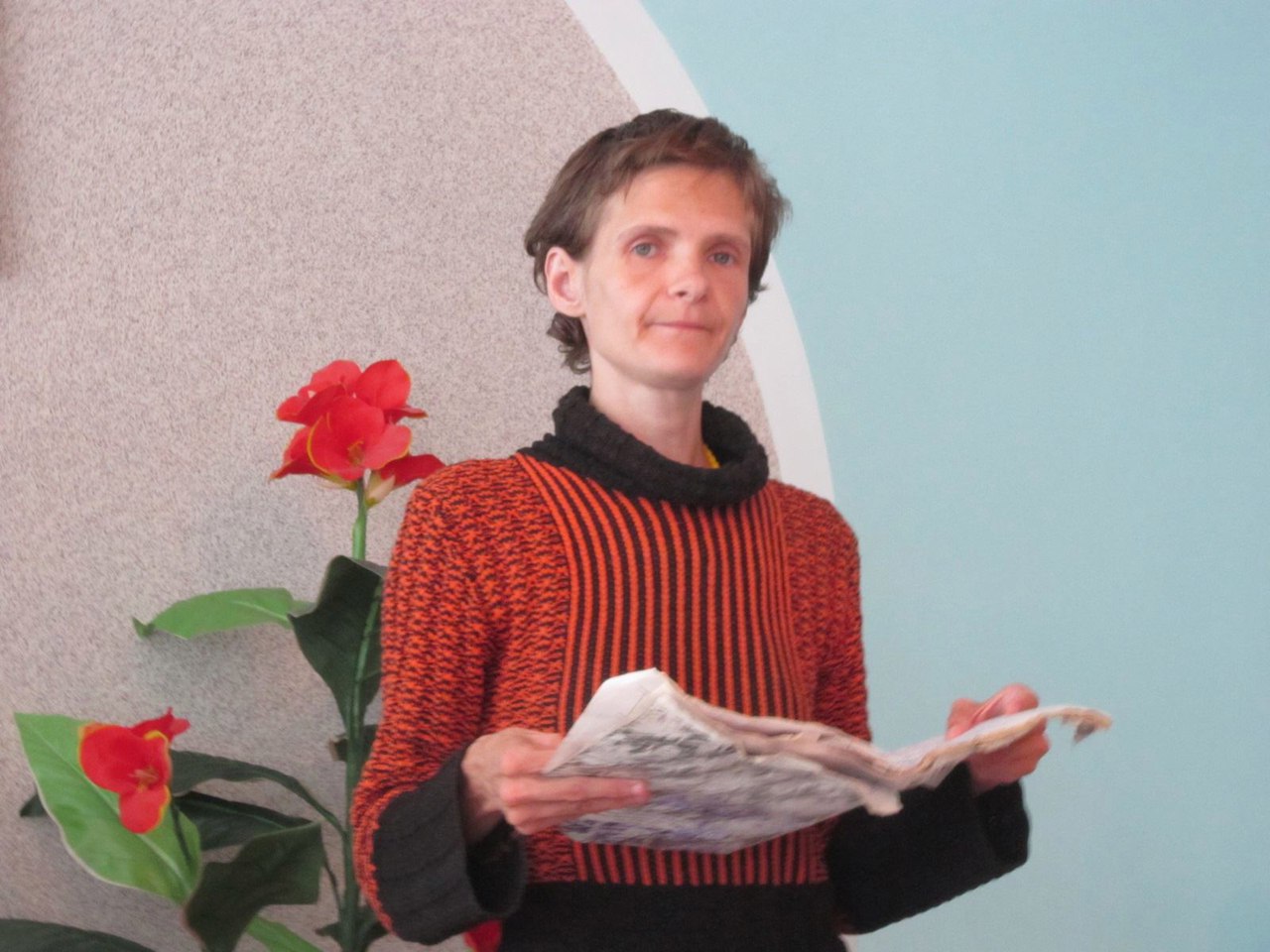 The world of poetry is enriched with a new book of poetry – "Ñîíöå ïî÷àëî ñï³âàòè" ("The sun began singing") by Lubov Solodka that was presented yesterday, on August 30, in Pohonia Psychoneurological Orphanage. A dream of creative and talented woman has finally come true. Administration of the orphanage, friends and Ukrainian Charity Network congratulated the author on that important event.
The book of poetry "Ñîíöå ïî÷àëî ñï³âàòè" is little, but has positive vibes and contains philosophical thoughts. Why did the author name her book of poems that way? The answer you can find in the poem "³ðø ïðèñâÿ÷åíèé ³íòåðíàòó ó Ïîãîí³" ("The poem dedicated to Pohonia Orphanage"), she started her speech from.
Lines of LubovSolodka's poems ring with pain due to destiny of Ukraine, its future, open deep world of internal human feelings, worries, emphasize beauty of nature and adoration to God.
We wish Lubov Solodka health and success in creativity!
Additional information about creativity of Lubov Solodka you can find on contact telephone numbers:
098 65 98 747 – Mykhailo Fershtei (Director of Pohonia Female Psychoneurological Orphanage).
068 265 14 80 –Zoia Yermakova (applied psychologist of Ukrainian Charity Network).
There are several copies of the book of poems in the office of "Ukrainian Charity Network" Philanthropic Organization. If you want to buy it, please call: 0939937615, 0507728746 (Andrii).
Any questions or need help?
Contact us