News:

We continue our work in "House of Faith, Hope and Love" in spite of winter cold

02 March 2018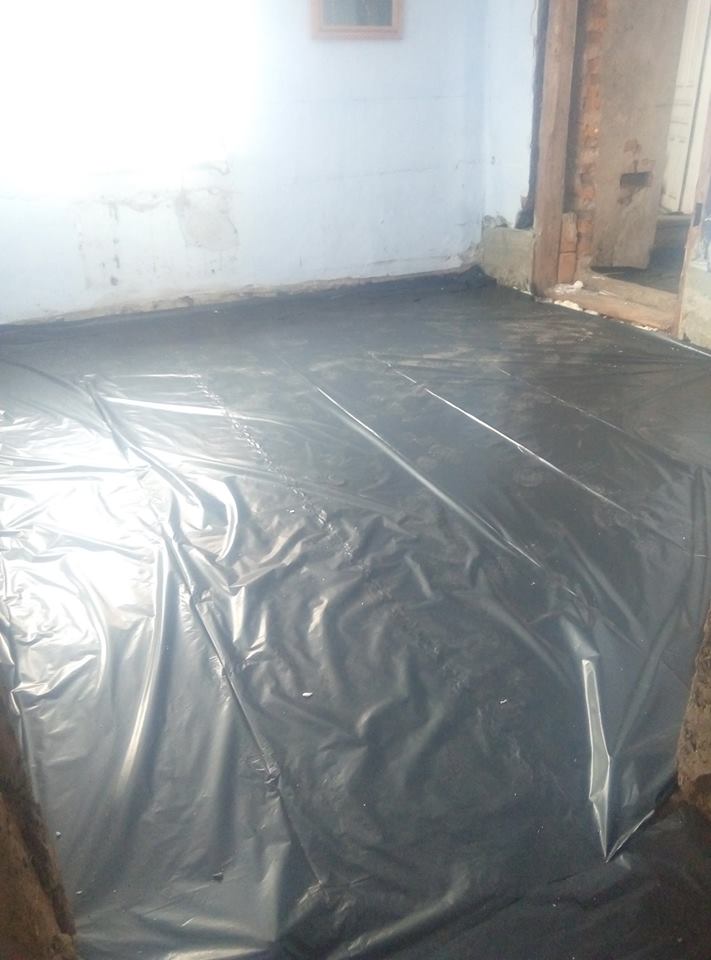 Recently rough concrete screed that was done in old part of the house was covered with 10 cm thick plastic foam layer for high quality heat insulation. The rest of the house will be covered in coming days. We have 12,5 cubic meters of plastic foam of brand "Dobryi pinoplast ÏÑÁ-Ñ-35"(with density of 23 kilograms/cubic meters, EPS 150 standard). The manufacturer of plastic foam, metal tile roofing, profiled sheeting is Eurobud company. 70% of plastic foam was purchased in the manufacturer directly at a discount and 30% of it was given us by the manufacturer free of charge. We thank Eurobud cumpany for this donation! We also hope that Nova Poshta company will make a positive decision on bringing down value of delivering the part of this plastic foam at our request.
We thank the volunteer Mariia Turchyn and Ukrainian Charity Network lawyer Vitaliy Vovchuk for helping with transportation of bigger part of plastic foam from the manufacturer factory (Kalush) to Obertyn.
We thank KarpatyBudKarkas company and Igor Atamanchuk for waterproof film (we planned to use it in the additional building, but actually we used it in the current part of the house).
We thank Volodymyr Durda and OberHlib bakery staff for helping with transportation of plastic foam from Nova Poshta department in Obertyn to the House.
We thank Ivan Petryk and other foremen for work execution!
We plan to start installation of heating equipment, internal water supply system and drainage faster (maybe even the next week), if the weather significantly turns warm.
Any questions or need help?
Contact us