News:

We continue renovating in the House, taking advantage of warm weather

29 January 2018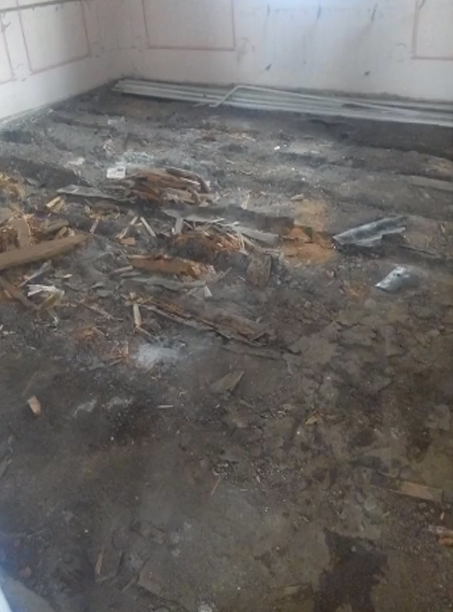 We dismantled old floor and old tile stoves completely. Now we have to pour rough concrete screed in the part of the house (there is a ready reinforced concrete floor in the other part), lay heat insulation with plastic foam - to prepare the base for installation of "underfloor heating". We plan to finish installation of all heating and plumbing equipment and new electric main during February, if weather conditions let us to do this (in particular, we need an acceptable air temperature for concrete drying-out and doing installation work).
We thank Bohdan Stanislavskyi for helping with joining local foremen!
We also thank Andriy Ustinskyi and Ivan Ivanovych for helping with dismantlement of old floor!
Any questions or need help?
Contact us